Christine Ebersole. Photo by Walter McBride / WM Photos
OCTOBER 22
MANHATTAN PENTHOUSE, 80-5th AVE.
WORKSHOP THEATRE GALA
Christine Ebersole, the two-time Tony Award winner and star of "War Paint," "Grey Gardens," "42nd Street" and more, will be honored at The Workshop Theater's fifth annual unGALA. The organization, now 25 years old, is devoted to the rigorous development and production of new American plays and musicals. Notable successes include "The Man who was Peter Pan" by Allan Knee (debuted at Workshop in 2004; basis for the Academy Award nominated film "Finding Neverland" and the Broadway musical of the same name) and "The Navigator" by Eddie Antar (debuted at Workshop in 2012; recipient of two Drama Desk nominations).
OCTOBER 29
PLAYERS CLUB, 16 GRAMERCY PARK SOUTH
RESIDENT ACTING COMPANY READINGS, "THE BELLE'S STRATAGEM"
The Resident Acting Company, a new troupe drawn from the performing ensemble of The Pearl Theatre Company, will present a staged reading of "The Belle's Stratagem" by Hannah Cowley on Monday, October 29 at 7:00 PM at The Players Club, 16 Gramercy Park South. The reading is the second installment of the troupe's "The Language Series," which is devoted to plays that delve into the use of words to lie, deceive, manipulate, conquer, tell the truth, work out the meaning of life and even to find love.
Carrot-top and Judge get stewed in a Witches' Cauldron at Theater for the New City's Village Halloween Costume Ball October 31. Judge: Jonathan Slaff. Carrot-top: Alexander Bartenieff. Photo by Rina Kopalla.
OCTOBER 31
THEATER FOR THE NEW CITY
VILLAGE HALLOWEEN COSTUME BALL
Nonstop theater, a costume competition and ballroom dancing will bewitch the East Village in Theater for the New City's 42nd annual Village Halloween Costume Ball. This unique festival continues as a grand coming-together for real witches, everyday New Yorkers and artists alike. An explosive fall tradition, the event is held annually on the actual night of Halloween and celebrates artistic creation and fertilization.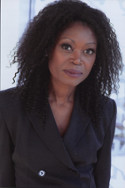 Ivy Omere is one of eight playwrights participating in New Federal's readings series.
NOVEMBER 8 TO 17
CASTILLO THEATRE, 543 WEST 42ND STREET
NEW FEDERAL THEATRE "NOVEMBER READINGS SERIES"
Woodie King Jr.'s New Federal Theatre will present "The November Readings Series," with readings of eight plays. This series is devoted to brilliant one and two character plays that most theaters neglect. It will be used to develop African-American writers and to select plays New Federal Theatre may present as full productions in its 2019-20 season. Includes plays by Edgar Nkosi White, Larry Muhammad, Ivy Omere, Richie McCall and Reginald T. Jackson.
Study for "CITIZENS OF THE GRAY or the Dark Thing that Sleeps Inside Me." Photo by Johan Canelo.
NOVEMBER 9 TO 25
THEATER FOR THE NEW CITY
"CITIZENS OF THE GRAY OR THE DARK THING THAT SLEEPS INSIDE ME" BY ELIA SCHNEIDER
Playwright/director Elia Schneider--born in Israel, raised in Venezuela and now an American citizen--is known for hauntingly visual productions that transcend language with strong imagery and a dreamlike fresco of movement and design. Her newest work, "CITIZENS OF THE GRAY or The Dark Thing that Sleeps Inside Me," deals with the war of the sexes in the age of the #MeToo Movement. Schneider is largely inspired by the legacy of Strindberg for this work of ensemble creation with her Teatro Dramma. It will be Schneider's Theater for the New City debut.
The works she has hitherto shared with New York audiences have been widely praised for their gorgeously troubling surrealism.
August Strindberg
NOVEMBER 8 TO DECEMBER 1
GENE FRANKEL THEATRE, 24 BOND STREET
"THE FATHER" BY AUGUST STRINDBERG
Written before Freud described the Oedipus Complex, this 1887 play offers a proto-Freudian explanation of the unreasonable hatred that can exist between husbands and wives. Fighting to control the upbringing of her daughter, Laura destroys her husband, a cavalry captain, by instilling his mind that he is not father of their child. He is goaded into a violent act, proving he is insane, and is straitjacketed by his old nurse, leading him to suffer a stroke. Presented by August Strindberg Rep, translated and directed by Robert Greer. Alternates with "Natalie Menna × 3," an evening of three plays by resident playwright Natalie Menna.
Natalie Menna
NOVEMBER 9 TO DECEMBER 1
GENE FRANKEL THEATRE, 24 BOND STREET
"NATALIE MENNA × 3"
August Strindberg Rep presents an evening of three short one-acts by resident playwright Natalie Menna: "Hiroshi-Me, Me, Me" directed by Janet Bentley, "Montana" directed by Ivette Dumeng and and "Pause" directed by TBA. The first two are comedies about narcissism; the third is a Pinteresque play about a middle-aged couple. This triple-bill alternates with "The Father" by August Strindberg, translated and directed by Robert Greer.
Andrew Dits plays Eddie and Sophia Silver plays May. Photo by Misha Riley.
NOVEMBER 15 TO DECEMBER 2
THEATER FOR THE NEW CITY
"FOOL FOR LOVE" BY SAM SHEPARD
Beetlebung Road LLC, a new theater production company, will launch with a bi-coastal production of Sam Shepard's "Fool for Love," to be presented November 15 to December 2 by Theater for the New City, 155 First Ave., Manhattan and December 6 to 9 by The Lounge Theatre, 6201 Santa Monica Blvd., Los Angeles. The production, directed by Kymberly Harris, will arise from a careful artistic process of immersion on many levels. The company chose to debut at Theater for the New City as part of that process: to honor and recapture the path of Shepard's "Buried Child," which was commissioned by TNC and premiered there in 1978.
Concept for Witches
DECEMBER 6 TO 21
TEATRO CIRCULO, 64 E. 4TH STREET
CELESTE MORATTI DIRECTS "MACBETH"
First Maria LLC will present Shakespeare's "Macbeth," directed by Celeste Moratti and performed by a mixed American-Italian company. With Tristan Colton as Macbeth, Celeste Moratti as Lady Macbeth. Francesco Santalucia and Papaceccio will compose the musical score and direct the chorus. Set and costumes by Raffaella Toni. The entire company will play the Witches, who will become an omni-present counterpoint to the action. Celeste Moratti is an Italian-born actress who is best known for both realistic and surrealistic leading roles in the "Pathological Theater" productions of Dario D'Ambrosi. Her vision is informed by her work at La MaMa and The Living Theater. Her company, First Maria LLC, first took stage with Moratti's directorial debut, "Hamlet," at Teatro Circulo in 2016. Theater Pizazz (JK Clarke) declared, "This season has seen a lot of good small-company productions of Shakespeare plays, and First Maria's Hamlet is one of the best." Front Row Center (Holli Harms) added, "Here is hoping that Celeste Moratti continues on this trajectory of directorial discoveries."
L-R: Julian Gabourel, Carlos Ponce, Alan Brown, Kitty Gabourel. Photo by Remy.
JANUARY 25 TO FEBRUARY 3
THEATER FOR THE NEW CITY
THUNDERBIRD AMERICAN INDIAN DANCERS' 44th ANNUAL DANCE CONCERT AND POW-WOW
The 44th annual Thunderbird American Dancers Dance Concert and Pow Wow will offer dances, stories and traditional music from Native Peoples of the Northeast, Southwest and Great Plains regions. The event has become a treasured New York tradition for celebrating our diversity by honoring the culture of our first Americans. A Pow-Wow is more than just a spectator event: it is a joyous reunion for native peoples nationwide and an opportunity for the non-Indian community to voyage into the philosophy and beauty of Native culture. Highlights will include storytelling, a Hoop Dance, a Grass Dance and Jingle Dress Dance (from the Northern Plains people), a Stomp Dance (from the Southeastern tribes), a Shawl Dance (from the Oklahoma tribes), a Deer Dance (from the Yaqui Tribes of Southern Arizona), a Fancy Dance (from the Oklahoma tribes) and a Robin Dance and Smoke Dance (from the Iroquois). As the audience enters the theater, they will be serenaded by the Heyna Second Son Singers (various tribes). In the final section of the program, the audience will be invited to join in the Round Dance/Friendship Dance (in evening shows) and a Contest Dance (in matinees). After the program, the dancers stay for photographs and to meet the audience.
JANUARY 31 TO FEBRUARY 17
THEATER FOR THE NEW CITY
"BETTY AND THE BELRAYS" BY WILLIAM ELECTRIC BLACK
(L) Betty & The Belrays, 2007: Vanessa Burke, Nicole Patullo, Cara S. Liander. Photo by Jonathan Slaff. (R) The Ronettes.
"Bring it On" meets "Dreamgirls" in William Electric Black's "Betty and the Belrays," in which three white female singers challenge a racially divided society by singing for a black record label. This musical is an update of the show of the same name by William Electric Black that Theater for the New City presented in 2007.
It's 1963 Detroit. Betty Belarosky, against her parents' wishes, forms an all white girl group, a la the Ronnettes, to get a record deal at Soltown--a black record company. Can Betty bring a segregated city together through her music? She ventures to the Negro side of town, where she encounters The LoveJones, a black girl trio. The two groups, now rivals, go down south together to join the civil rights protests.
Girl groups are now an iconic part of the history of the recording industry in America. In a brief, shining period between the payola scandal and the British invasion, American girl groups swamped the charts with songs that are now classic: mostly sweet harmonies on sentimental themes, with classic melody constructions and simplistic love lyrics. Partially because of the concern that America's teens would like the songs better if they didn't know the singers' color, many girl groups were anonymous except for their recordings. Almost all of them were black, but that was not known to many fans at the time. "Betty & The Belrays" asks, "what would have happened if a white girl group had actually tried to recapitulate the careers of these black groups?"
Book and lyrics are by William Electric Black aka Ian James. Music is by Black, Val Ghent (arranger/keyboards for Ashford & Simpson) and Gary Schreiner. Directed by Black. Choreography by Jeremy Lardieri.
THROUGH OCTOBER 27
JAN HUS CHURCH (CHAPEL), 351 E. 74TH ST.
CZECHOSLOVAK-AMERICAN MARIONETTE THEATRE IN ONE MAINSTAGE PRODUCTION AND ONE THAT'S MOSTLY FOR KIDS
(L, C) "Duke Oldrich & Washerwoman Božena" (R) "Water Goblin, Kachka..." Photos by Rina Kopalla.
"Duke Oldrich & Washerwoman Božena, the True Story" is a non-traditional staging of a 374 year-old marionette play based on the story of love at first sight of the 11th century Duke Oldrich, who braved stout opposition for friend and foe alike to marry the exquisitely fair washerwoman Bozena, but forgot to mention some details of his own marital status to his beloved. With music by Beata Bocek.
"Water Goblin, Kacha and the Devil, & How the Little Cat Kochichka, and the Little Dog Pejsek Baked a Birthday Cake" is an assemblage of short plays for young audiences (and their parents), performed on Saturday mornings at 11:30.
THROUGH OCTOBER 21
HERE ARTS CENTER, 145 AVE. OF AMERICAS
"ALL ROADS LEAD TO THE KURSKI STATION
Left: Rivers Duggan and Mia Vallet. Right: Elliott Morse. Photos by Jonathan Slaff.
Varda Studio, a newly formed avant-garde theater company, performs its "All Roads Lead to the Kurski Station," a theatrical version of "Moscow Circles" by Venedikt Yerofeyev that is adapted and directed by Emil Varda. The troupe is dedicated to highly stylized, politically and intellectually challenging performances and art happenings. Founder Emil Varda was a dissident intellectual and theater maker in Communist Poland and endured harsh imprisonment there before emigrating to NYC in 1983. The play is a Rabelasian, anti-theater adaptation of the poetic book by Russian/Soviet dissident and satirist Venedikt Yerofeyev that is now known as the first postmodern novel in Russian. It follows a poet-drunkard called Vienya as he traverses Soviet Moscow in an attempt to catch a train to visit his beloved in the distant suburb of Petuskhi. Along the way, he is haunted by fantastic visions and two mysterious women who are seemingly determined to frustrate his plans.
THROUGH OCTOBER 28
THEATER FOR THE NEW CITY
"RECOVERY" BY ANNE LUCAS
LEFT: L-R: Marlain Angelides, Jill Shackner, Brian Childers. RIGHT: Jill Shackner, Marlain Angelides, Caitlin Cohn, Anna Bergman, Lydia Grace Jordan, Kathleen Mary Carthy, Karen Lynn Gorney. Photos by Jonathan Slaff.
"Recovery" by Anne Lucas is a drama of mothers and daughters at a drug rehabilitation center who are lost in the pain of addiction. All are influenced and guided by a Reverend Stephanie Jackson and a Demon (embodying all temptation) who battle for their souls. Denial is portrayed is a powerful tool in the weaponry of darkness and facing truth is portrayed as a painful path but the only one that leads to lasting recovery. The play is based on a personal story of a mother and daughter. Cast of six includes Karen Lynn Gorney, Brian Childers. Stephan Morrow directs. Watch video.
THROUGH NOVEMBER 24, 2018
HARLEM REPERTORY THEATRE
TATO LAVIERA THEATRE, 240 E. 123RD STREET
"THE WIZARD OF OZ: A JAZZ MUSICAL FOR ALL AGES "
L-R: Taylor-Rey Rivera (Dorothy), Ben Harburg (Tin Man), Derrick Montalvo (Scarecrow), Isaac Antonio (Lion). Photos by Jonathan Slaff.
Harlem Repertory Theatre stages "The Wizard of Oz: a Jazz Musical for All Ages," co-produced by the Yip Harburg Foundation, for young (and young-at-heart) audiences. This production of the classic musical has a multi-racial cast, a jazzy underscore and authoritative dramaturgy by representatives of the Yip Harburg Foundation. Director/choreographer is Keith Lee Grant, Artistic Director of Harlem Rep, who is in the midst of a four-year project of presenting four classic musicals that have lyrics by E.Y. "Yip" Harburg, who was known in his lifetime as the "social conscience of Broadway."
THE LONG-RUNNING VERSE OF MICHAEL GARIN
My good friend and fishin' buddy Michael Garin--composer/lyricist/humorist--plays solo piano Tuesdays through Saturdays from 6:00 to 8:00 at Tribeca's Roxy Hotel, 2 Ave. of the Americas. He emails promotional poems every few days and I've been saving them since February of this year. It's the likes of this:

Tribeca is a magical place
With streets of magical cobblestone
That make celebrities trip and fall
While arguing on their telephone
And if that weren't entertainment enough
Have I got a deal for you
Me at the Roxy
Playing piano
The Theme from Scooby-Doo
Plus Verdi
Wagner
The Hues Corporation
Maybe something by Telemann
Or lovely mush
By my teenage crush
The great Yvonne Elliman
So come on by
And dig the groove
I'll be your stress disolver
With hits by Mohammed Abdel-Wahab
And a couple of cuts from Revolver
If you wanna receive this delightful bandit verse, you can email him at michaelgarinnyc@gmail.com or go to his Facebook page. I don't know how long he can sustain his output--he says it started with Facebook posts when he was playing at Billy's around 2013. I'd venture to say he's going for a record, but I can't say in what. (Guinness, anybody?)
(L) Portrait of Michael Garin by Ken Shung, (R) Roxy Hotel Lobby & Atrium.
I finally got down to the Roxy last month to see what he's been versifying about. He sits at the grand piano, lid down so he can see everybody, and performs musical mashups that riff maliciously between the genres. The charm of the performance is in the ingenuity of the incompatible. For example, in one set he went from "Heart and Soul" to "Tea for Two" to "My Little Runaway" and closed with the finale from Rossini's "William Tell Overture." Oh, and he sings in about ten languages.
There's no cover or minimum. The lobby is welcoming yet sophisticated. You look up at the atrium's terraced walkways. It's a scene. Occasionally, people come up to sing with him. A girl from Greece sang a stirring version of "La Vie En Rose." The act following Michael, playing on the atrium's tiny stage, was Gypsy-pop singer Zana (www.zanazora.com), a different kind of treat.
Michael Garin's Off-Broadway musical, "Song of Singapore," won the Drama Desk Award for Outstanding Music and the Outer Critics Circle Award for Best Off-Broadway Musical in 1992. It launched the career of Donna Murphy. Through the years, he's been a long-running solo attraction at Elaine's, The Monkey Bar, The Rainbow Room and The VIP Room at Limelight. (www.michaelgarin.com)
This "virtuoso musical wit" is now in his third year as house pianist at the Roxy. Be there or be a rhombus.
BLENDING AND INTEGRATING THEATER LANGUAGES
A competition in memory of Lydia Biondi has been set up by ELizabeth Inserra and collaborators to support and encourage young artrists to create theater which transcends language barriers nd appeals to a universal audience in the grand tradition of commedia dell' arte. Prizes of €300-1000 will be given on November 13, 2018 at Teatro Torlonia in Rome. Applications closed September 30 but artists from all countries age 18-30 are encouraged to apply for next year and should check out the rules at www.mtmlydiabiondi.com.
The competition is open to performers who can create work which will be understood universally. This can be achieved by blending expressive theatre forms like the spoken word (in multiple languages and or dialects), mime, movement, commedia dell'arte, physical theatre, dance, song, etc. Artists from all countries age 18 to 30 may apply. Individual performers or duos can apply. The contest will include performances at the semifinal and final phases followed by an award ceremony. The semifinals and finals will be held in Rome and admission will be open to thegeneral public and free of charge.
A jury of theater artists and other professionals will evaluate the performances in the semifinals and finals. Prize winners may be invited to participate in events dedicated to Premio Internazionale Lydia Biondi in upcoming seasons. These could include an evening organized by Laboratori Permanenti at Teatro Alla Misericordia in Sansepolcro, Italy (Residenza Artistica della Regione Toscana) or other occasions in Rome or Livorno or other cities in Italy and abroad.

HINT TO GMAIL USERS
Make sure you receive emails from Jonathan Slaff & Associates by dragging and dropping this email into your PRIMARY tab or by starring the email.